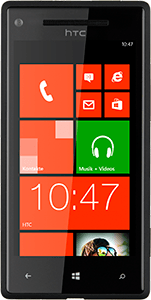 1.

Find "internet sharing"
Slide your finger left on the display.
Press
Settings
.
2.

Activate the Wi-Fi hotspot
Press
the indicator next to "Sharing"
to activate the function.
4.

Enter the Wi-Fi hotspot name
Press
the field below "Broadcast name"
.
Key in the required name.
5.

Select security settings
Press
the field below Password (minimum 8 characters)
and key in the required password.
6.

Establish a connection
Do the following on the device which will connect to your Wi-Fi hotspot:
Activate WLAN.
Find the list of available WLANs.
Select your mobile phone on the list.
Key in the password you selected in step 5 and establish a connection to your mobile phone.
When the connection is established, you can access the Internet from the other device.