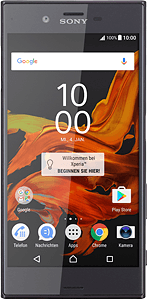 Send to customer
Your mobile phone isn't turned on correctly
Possible cause 9 of 10:
Your mobile phone won't turn on if it's not done correctly.
What you need to do:
You need to insert your SIM into your mobile phone before you turn it on.
1.

Turn on your mobile phone

Press and hold
until your mobile phone is turned on.
2.

Enter PIN

Key in your PIN and press

the confirm icon

.
If your mobile phone rejects your SIM:
Contact your distributor or service provider where you bought your mobile phone.

The PIN is used to protect your SIM from unauthorised use.
If you enter an incorrect PIN three times in a row, your SIM will be blocked.
3.

Turn off your mobile phone

Press and hold
.
Press

Power off

.
Did this solve the problem?
Yes
No