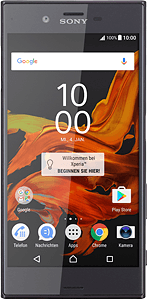 Send to customer
Flight mode is activated
Possible cause 6 of 9:
If flight mode is activated, your mobile phone's transmitting functions are deactivated. This means that you can't access the Internet using neither the mobile network nor WLAN.
What you need to do:
You can deactivate all wireless connections, so your mobile phone can't cause any interference with sensitive equipment in a plane or a hospital. You can still use your mobile phone when flight mode is activated, but you can't send messages or make calls.
1.

Activate or deactivate flight mode

Slide two fingers down the display starting from the top edge of your mobile phone.
Press

Airplane mode

.
Depending on the current setting, flight mode is activated or deactivated.
Did this solve the problem?
Yes
No