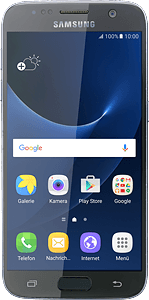 Send to customer
Your mobile phone isn't responding
Possible cause 1 of 2:
Your mobile phone may not respond due to overload or errors in the operating system.
What you need to do:
If your mobile phone is slow or freezes, it might help to restart it.
1.

Restart your mobile phone

Press and hold
and simultaneously until your mobile phone is restarted.
Did this solve the problem?
Yes
No