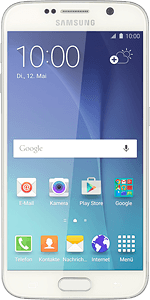 Send to customer
Flight mode is activated
Possible cause 8 of 9:
If flight mode is activated, your mobile phone's transmitting functions are deactivated. This means that you can't make or receive calls.
What you need to do:
You can deactivate all wireless connections, so your mobile phone can't cause any interference with sensitive equipment in a plane or a hospital. You can still use your mobile phone when flight mode is activated, but you can't send messages or make calls.
1.

Activate or deactivate flight mode

Press and hold
.
Press

Flight mode

to activate or deactivate the function.
Did this solve the problem?
Yes
No