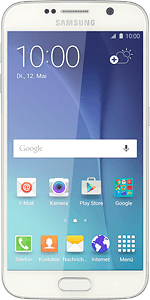 Send to customer
How to activate or deactivate WiFi Calling
When WiFi Calling is activated, you can make and receive voice calls over WLAN when you're in an area with poor or no network coverage. This service only works once you've received an SMS about Advanced Calling availability. Remember, you need to establish a connection to a WLAN.
1.

Find "Settings"

Press

Phone

.
Press

MORE

.
Press

Settings

.
2.

Activate or deactivate WiFi Calling

Press

Wi-Fi Calling

to activate or deactivate the function.

When WiFi Calling is active,

the Wi-Fi Calling icon

is displayed.
3.

Return to the Home screen

Press
to end the session and return to the Home screen.