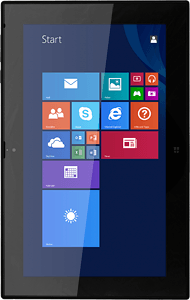 Send to customer
How to activate or deactivate data roaming
You can limit your data usage when abroad by deactivating data roaming. No connection to the Internet via the mobile network when abroad can then be established. You can still use WLAN even though data roaming is deactivated. Remember, you need to activate mobile data.
1.

Find "Settings"

Slide your finger left on the display starting from the right edge of your tablet.
Press

Settings

.
2.

Activate or deactivate data roaming

Press

the network icon

.
Press

the field below "Mobile broadband"

.
If you have established a connection to the Internet:
Press

Disconnect

.
Press

the field below "Mobile broadband"

.
Press

Connect automatically

until the function is activated.
Press

Roam automatically

to activate or deactivate the function.
Press

Connect

.
3.

Return to the Home screen

Press
to end the session and return to the Home screen.