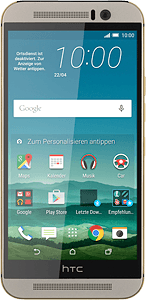 Send to customer
The e-mail is written incorrectly
Possible cause 2 of 3:
The e-mail can't be sent if it's written incorrectly.
What you need to do:
You can send and receive e-mails from your e-mail accounts. Remember, you need to set up your mobile phone for e-mail.
1.

Find "Mail"

Press

the menu icon

.
Press

Mail

.
2.

Select e-mail account

Slide your finger right starting from the left edge of the display.
Press

the required e-mail account

.
3.

Write the e-mail

Press

the new e-mail icon

.
4.

Select the recipient

Key in the first letters of the required contact.
Matching contacts from the address book are displayed.
Press

the required contact

.
Repeat the procedure to add more recipients.
5.

Enter subject

Press

Subject

and key in a subject for the e-mail.
6.

Write text

Press

the text input field

and write the required text.
7.

Attach file

Press

the attachment icon

.
Press

File

.
Go to the required folder.
Press

the required file

.
Follow the instructions on the display to attach the file.
8.

Send the e-mail

Press

the send icon

when you've finished your e-mail.
9.

Return to the Home screen

Press

the home icon

to end the session and return to the Home screen.
Did this solve the problem?
Yes
No