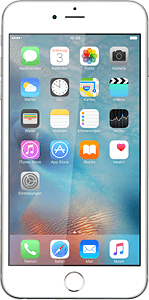 Send to customer
The required app isn't available in your country
Possible cause 1 of 3:
If the app isn't available in your country, you can't install it.
What you need to do:
You can add new functions to your mobile phone by installing apps from App Store. Remember, you need to set up your mobile phone for Internet and activate your Apple ID on your mobile phone.
2.

Find app

Press

Search

.
Press

Search

.
Key in the name of the required app and press

Search

.
3.

Install the app

Press

the required app

.
To install a free app:
Press

GET

.
Press

INSTALL

.
To buy an app:
Press

the price

.
Press

BUY

.
If you're asked to log on to App Store, do this.
Follow the instructions on the display to install the app.
The installed app is now available from the main menu.
4.

Return to the Home screen

Press
to return to the Home screen.
Did this solve the problem?
Yes
No