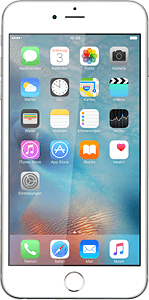 Send to customer
Your mobile phone is set to connect to 4G networks only
Possible cause 4 of 8:
If your mobile phone is set to connect to 4G networks only, it can't find a network if you're in an area with poor or no 4G network coverage.
What you need to do:
You can select which network modes your mobile phone can use. Your choice determines the data speeds you can achieve.
1.

Find "Enable 4G"

Press

Settings

.
Press

Mobile Data

.
Press

Enable 4G

.
2.

Select network mode

To activate 4G:
Press

Voice & Data

or

Data Only

.
To deactivate 4G:
Press

Off

.

4G/LTE enables you to achieve higher data speeds than when using 3G or GSM.
If you activate 4G/LTE, your mobile phone automatically switches between the network modes provided you're within range of a 4G/LTE network.
If you deactivate 4G/LTE, you can't achieve high data speeds.
3.

Return to the Home screen

Press
to end the session and return to the Home screen.
Did this solve the problem?
Yes
No