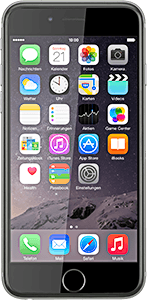 Send to customer
Divert of all calls is activated
Possible cause 3 of 3:
If divert of all calls is activated, you can't receive any calls. All incoming calls are diverted to your COMBOX® or another number.
What you need to do:
If you no longer wish to divert your calls, you need to cancel the diverts.
1.

Cancel all diverts

Press

Phone

.
Press

Keypad

.
Key in ##002# and press

the call icon

.
2.

Return to the Home screen

Press
to end the session and return to the Home screen.
Did this solve the problem?
Yes
No