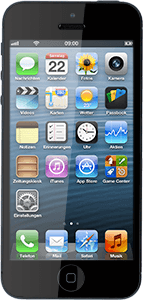 Send to customer
How to activate or deactivate Bluetooth
Bluetooth is a wireless connection which you can use to transfer files between two devices or to establish a connection to other devices, such as a wireless headset or keyboard.
1.

Find "Bluetooth"

Press

Settings

.
Press

Bluetooth

.
2.

Activate or deactivate Bluetooth

Press

the indicator next to "Bluetooth"

to activate or deactivate the function.
3.

Return to the Home screen

Press
to end the session and return to the Home screen.