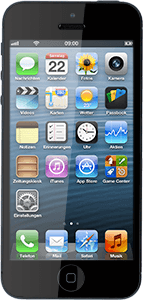 Send to customer
How to use call waiting
When call waiting is activated, you can answer a new call without ending your ongoing call. Remember, first you need to activate call waiting.
1.

Use call waiting

When you have an ongoing call, the new call is indicated by a sound signal and a call waiting menu will be displayed.
Press

Hold Call + Answer

.
The new call is answered and the ongoing call is put on hold.
2.

Swap calls

Press

swap

to swap calls.
The call on hold is indicated by

HOLD

.
3.

End active call

Make sure the call you want to end is active.
Press

End

.
The active call is ended and the call on hold is automatically activated.
4.

End the call

Press

End

to end the call.
5.

Return to the Home screen

Press
to end the session and return to the Home screen.